Fleshly Worn Series (2004)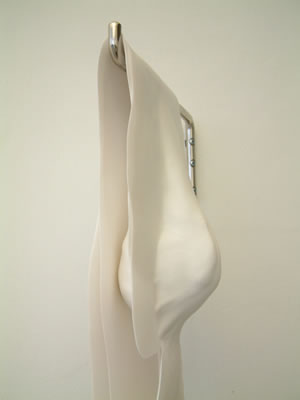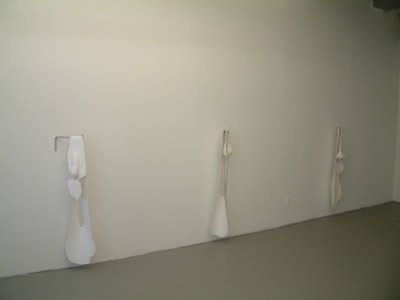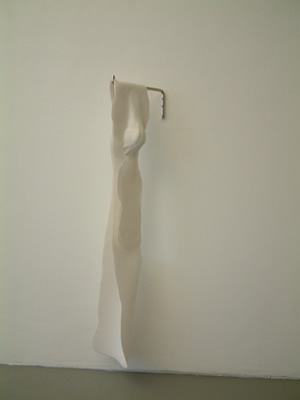 a-h from the Fleshly Worn Series, 2004, all works are silicon, or, silicon and pearls
The Fleshly Worn Series was completed from February – May 2004 on the Creative New Zealand, Arts Council of New Zealand Toi Aotearoa studio residency in New York City at the International Studio & Curatorial Program. The process involves making impressions of the artist's body and pouring the cavities with silicone, overflowing at the limits of the impression. There is a suggestion here of the artist as auto-ethnographer. If ethnography is understood as a published description based on fieldwork, these impressions offer the author as the field of enquiry: a kind of typology of one's own everyday anatomy. Further to this the work suggests the body overflowing at its limits: the excesses of the body. The choice of silicon brings into play ideas of seepage, leakage and augmentation to and in the body. The works also re-visit, from current perspectives, an historically crucial period between c.1966-72 where artists such as Lynda Benglis, Robert Morris and Eva Hesse explored the body's flow and parameters in a challenge to minimalist aesthetics and ideologies.